The Rife Microscopes
Microscope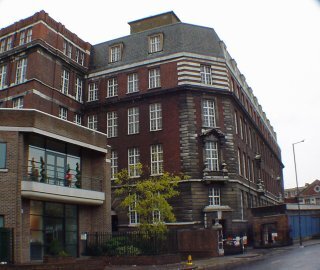 Blythe House, London. Home of the Rife #5 microscope
The Rife Microscopes

It is known that Rife built at least five microscopes and the only one still known to be in existence is stored at Blythe House of the London Science Museum. Another of his microscopes is claimed to be in private ownership in the USA.

The Rife microscope stored in Blythe house is number 5 which belonged to Dr. Gonin. This microscope is not on show to the public and can only be seen by special arrangement. The museum receives about 2 requests a year to see the microscope (this is more than any other individual microscope on store at the Science Museum) and on the 21st December 1999, I visited the museum to see the microscope for myself.

Rife Microscope #2 recently sold in London Auction!

This was included as lot 113 in the Bonhams sale 10th November 2009 at Montpelier St , London SW7 1HH.

Sale 16871 - Mechanical Music & Scientific Instruments, 10 Nov 2009
Knightsbridge

Lot No: 113*
Scientific Instruments
An exceptionally rare Royal R Rife polished steel compound microscope, American, dated 1932, engraved on the tube "ROYAL R. RIFE 1932", with massive vertical column supporting the compound barrel (lacking ocular and objective) with three fine screw adjustments for vertical, transverse and circular motion, circular stage with rotating and mechanical movement in both axis with engraved scales and verniers, sub-stage Abbe condenser with rack and pinion focusing, a slanted quartz prism and electric illuminant with bulls eye lens engraved THE RIFE MICROSCOPE LAMP, the whole mounted on heavy platform base with three leveling feet and a quantity of accessories 19in (48cm) high; 15in (38cm) wide

Sold for: £14,400

Link to Auction Website

Footnote:
Provenance

The microscope was recently purchased in the USA from an elderly gentleman who had visited the Rife laboratory in San Diago with his father when he was a young boy. His father was a friend of Rife's and as a watchmaker he might have had some involvement with the construction of the metalwork on the microscopes. This microscope, along with some other instruments, were gifted by Rife to the watchmaker and upon his death, they passed to his son and hence to the current owner.